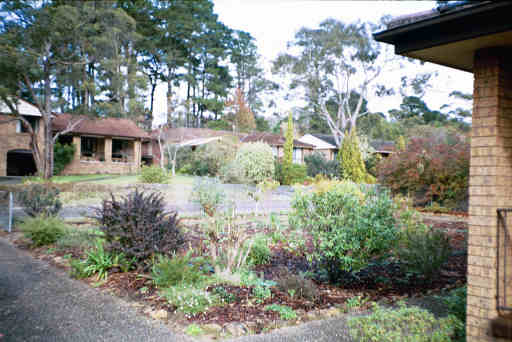 The corner of the front native garden in 2002,
long before I moved in.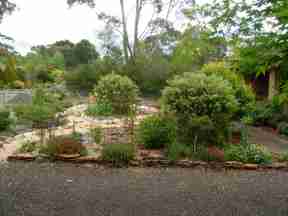 The same corner as above from a different angle. Several whips of F.magellanica and Brutus have been planted.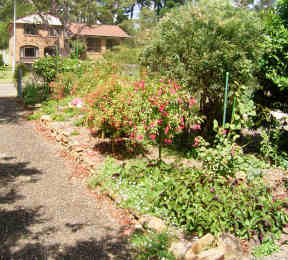 The most of the whips have turned into standards by February 2006, will be fully grown in a few months seen below in March 2006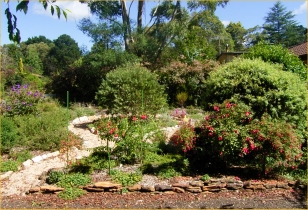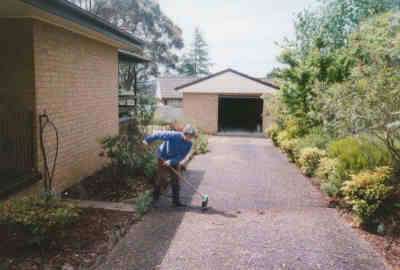 The driveway and nearby gardens in 1999. I had just
bought the house. 4 years later I moved in.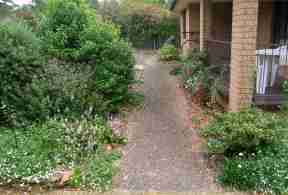 Above the front bed along the verandah planted with fuchsias April 2005
Below the same bed from a different angle December 2005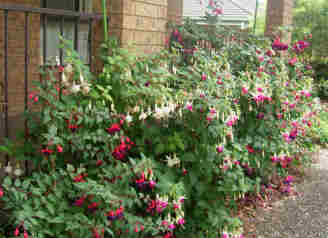 Lord Byron, Annabel, Joy Patmore, Voodo and Winston Churchill in background.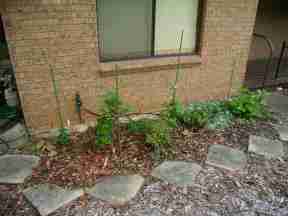 In front of the house October 2005, below March 2006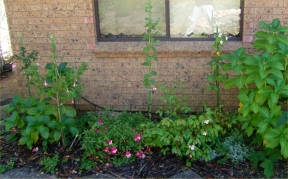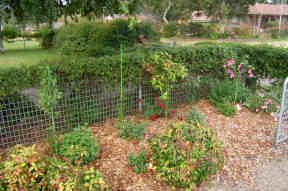 Near the front gate October 2005