A Trip through EJO Country
Other Counties
Updated 12th January, 2015.
This page is part of COLLECTING BOOKS and MAGAZINES, Blue Mountains, Australia
SERVING COLLECTORS SINCE JULY, 1997
Elsie Jeanette Oxenham published 87 books and numerous short stories for girls during the first half of last century. Most of them were set in England but a few were set in Wales, Scotland, Switzerland and France. Here are the places in "other" counties that we have found so far counties where there are several locations are on a page of their own see the links below. We hope you enjoy "visiting" the places you have read about so often.
The locations that appear in RED actually exist.
Additions and corrections welcome at all times.

Cheltenham now


Cheltenham about the time of
The Abbey Girls Go back to School
| | |
| --- | --- |
| Southwark Cathedral from the Jinty books | Tewkesbury |

Old postcard of Helston monument
and the "Furry" dance


Cheltenham College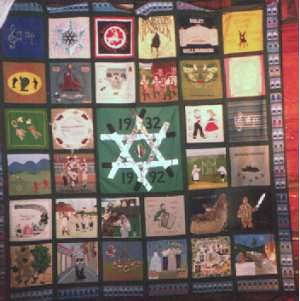 The wall-hanging at Cecil Sharpe House: Abbey panel worked by Gillian Jackson
LOCATIONS OF EJO BOOKS
Buckinghamshire & Oxfordshire - Cumbria, Lancashire & Merseyside - Other Counties - Overseas - Scotland - Somerset - Sussex & Surrey - Wales - Yorkshire & Derbyshire
Back to main Abbey page and index of EJO items.
Back to Collecting Books & Magazines.