ELSIE JEANETTE OXENHAM
& THE ABBEY GIRLS SERIES
Click on the book to enter.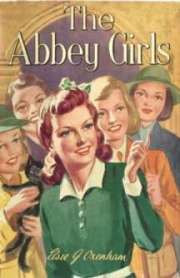 This site is part of the
Collecting Books and Magazines
website based in the Blue Mountains, Australia.
Barbara's Fuchsia website
Join "Fuchsia Fanciers, Australia",
a new online and meeting-based group
in the
Blue Mountains - Sydney area of NSW.
Click on the photo to enter.